With all the different options available, many people get confused and miss-informed as to what they will need for their particular project build.
We need to look at the overall horsepower and torque required, where and when that the torque will be delivered through the rev range.
We also need to consider the actual engine and fuels to be used and finally the budget allocated to achieve your desired performance.
Firstly let's look at the vehicles naturally aspirated, so we can start to understand what will happen when we turbo them…
Many people look at the older 80series ( and 75
Troopies and Traybacks ) as an ideal starting point. They are tough, relatively cheap, rated for heavy towing and are pretty indestructible (within reason 🙂 ) off road.
The older 80series (Series 1) all have the same pitfalls, however- The factory engine management system. This was one of Toyota's first efforts into the EFI world of 4WD's, so it was designed to just do the basics, and be quite fault tolerant. The Fuel mixtures are controlled by reading a Flapper Type Air-flow meter and throttle position. Some later models were also fitted with an O2 sensor, which helped get better economy at light throttle input. However, being a 4WD, Toyota was aware that the "new tech" electronics had to be reliable. Unfortunately, early electricals were no necessarily the best, so they had to compensate. The OEM ECU is very "fault" tolerant, so when the airflow meter and throttle position sensor readings exceed basic thresholds, the ECU defaults to a generic "safe" tune. This was usually evident when the fuel economy really started to get "average". Ignition Timing is also controlled in a very basic manner, with some aggressive safety controls added. Knock sensors are set into the engine block, to detect detonation, caused from either poor fuel and maintenance, to retain a higher level of peak performance. When the system finds an issue, it significantly retards timing, then slowly adds it back until a safe level is reached. This gives the vehicle a very "doughy" driving feel, combined with an overall lack of power.
The S2 80 series started to address the reliability, performance and economy problems raised with the series 1, so lots of people really love these vehicles. Better performance and economy out of the box, with improved electronics, meant the 80s became the choice over the Patrols for a very long time. Especially up North. The introduction of a new hot wire air mass sensor, map sensor, O2 sensor and refined knock control meant the engine stayed in a better state of tune for much longer.
The 100 series and 105series were are a major change to engine control system, with the introduction of Crank angle sensor, Cam angle sensor, Coil-packs, ignition feedback, map sensor and full throttle position sensing. This allowed for the removal of the potential weakness of the air-flow meter type system, meaning a more stable tune could be set. The introduction of ignition feedback allowed for far more accurate fuel and ignition tuning, and the much-refined knock control system was able to maintain better timing across a broader range of fuels.
Mechanically, the 1FZ-FE engines are quite similar throughout, however, as with all evolutionary processes, there have been changes throughout the years to improve the emissions, reliability, and performance.
One "pitfall" with all 1FZ's is the cylinder head cooling. These engines very commonly crack the head between cylinders, simply due to "hot-spotting". Most aftermarket and remanufactured heads all address this issue and are ideal for turbo applications, due to better combustion chamber designs etc.
One point of interest to further look at is the rest of the driveline, as in diffs and both the Auto and Manual gearbox variances. A bit more on this later, however.
Now let's talk about performance gains: How much performance do you really want? How much does reliability come into play? Are you prepared to perform engine modifications? Do you need to run alternate fuels?
First and foremost; let's clear up one little thing about fuels…If you want performance, use good fuel. 91 octane is fine for a naturally aspirated engine, however, it should not even be considered for any performance application. 95 should be considered minimum and 98 ( or better ) as preferred. Many people suggest that they cannot source good fuels outside of the main capitals, however, most servos these days have good fuel available from at least one pump. Octane boosters can help, but you'll need to test the ratio's to make sure it will suit your vehicle correctly.
The other fuel consideration is cost. Typically, performance fuels also provide better economy, so additional costs are somewhat offset by a return in kilometres, however, the real savings are longer term. As an example, if you could get another 100,000km's from your engine, would you consider a more expensive fuel a better option. This is the usual line from the fuel manufacturer, which is somewhat true. Performance fuels burn better and cleaner, resulting in your engine staying in a good state of tune longer. When you combine this with good maintenance, you generally end up with a longer lasting engine.
LPG can be considered as a good option, however, the 1FZ-FE engine does not especially agree with dry fuels in its standard form. Valve seat recession is the number one cause of head failure on LPG vehicles. Even installation of valve-saver injection does not really solve the underlying issue. For all vehicles fitted with LPG, we definitely recommend upgrading the head to a suitable head with stainless valve inserts, which reduce the effect of the recession. LPG as a fuel is effectively the same as 100 octane point fuel, so for turbo applications, it can be quite good. Critically, LPG tuning does require more maintenance than normal fuel injection, as some of the fuel "content" does cause contamination of the various LPG components. Many may have heard of wax build-up causing issues with the LPG to lean out and subsequently cause backfiring etc. With all performance installations, and O2gauge ( fuel mixture gauge ) should be considered, as it'll allow you to see if a potential problem is occurring, affording an opportunity for early minor repairs, before damage results. While considering gauges, we would also recommend a vacuum/boost gauge and possibly and Exhaust Gas Temperature. More on the use of gauges later.
One last bit about fuel octanes – a lot of overseas forums suggest 91 fuels are fine. This is because they measure fuel octane different to in Australia. As an example, Australian 91(RON) octane = USA 87(AKI) Octane rating.
Now, how much power do you really need and how do you need this power delivered? Let's start with some of the most common reasons for looking at power upgrades – Towing, Economy and general drivability. Anyone who has driven a Landcruiser will know that in standard trim they drive quite reasonably, but use a bit of fuel unless driven exceptionally economically. Most modifications that result in around 25% more power typically result in virtually no change to fuel economy. This is simply due to the efficiency improvements immediately offered. Once properly tuned, even mild improvements such as exhaust and cam changes make a fair improvement without killing the economy.
When we start to look at greater power increases, then you do definitely hit a point where more power = more fuel, however for most "combined" type driving cycles, minimal changes in overall economy result, simply due to being able to maintain momentum, and not having to drop gears and rev the engine every time you load up..
When considering power and performance, you also need to look at whether you want to build a custom engine, or whether you just want to retain the standard engine and maximise its potential.
When looking at retaining the standard engine, you immediately have to apply limitations, to ensure that the vehicle remains reliable, which can mean moving away from ultimate power, to ensure years of trouble free motoring.
Generally speaking, given a standard engine internals, running at an approx 9:1 compression ratio, the maths dictates a rough safe boost pressure limit of 10-12PSI, using 98 octane fuel. However, this is only based on theory and does not actually take into account actual build quality of the engine. Typically, if fuel mixtures and timing were to remain correct, even at 12PSI boost pressure, cylinder pressures can cause engine damage regardless, as the rest of the components such as piston ring lands and head gaskets simply cannot handle these operating conditions. There are plenty of people have pushed well beyond these limits, however, they are an exception, rather than the rule and usually have an engine build in the plan later on anyway :-).
Looking at the standard engine operating characteristics, any form of "forced induction" should be designed to maximise the actual usable efficient rev-range of that engine. Peak torque RPM points should be maintained and still start to fall off as per a naturally aspirated engine, as the rest of the engine is designed to work with these specific RPM ranges. If we move the torque curve too high, or too low, the cam won't be operating at the most efficient rev range, and the piston, rods, bearings, and crank can be subjected to some massive loads, well beyond any fair limit. This is where great care must be taken choosing the right path for boosting the engine. Supercharging offers limited opportunity for exact sizing but does allow for very consistent air supply once an appropriately sized and set-up unit is sourced. This does limit the modification path down the track, as with most supercharged combinations they are very specifically rated. A turbo, on the other hand, allows much more flexibility in the tune, resulting in more power and torque delivered to the wheels.

When we look at sizing the turbocharger… we also consider the type of installation, including the exhaust system and manifold design. With manifolds, there are various options to look at, such as interference log design (most common for standard engine design), split pulse, tuned length and equal length (usually fitted to customised built engines). For each of these types of the manifold, there are many different design parameters and materials to be utilised. Anti-reversion, flow acceleration, and heat dissipation all need to be addressed by the designing engineer. Given we are currently looking at a standard engine, we also have to accept that some owners will also wish to ensure the vehicle maintains emissions compliance. This will significantly limit the available options to the designer. For most standard type applications, the log type interference manifold provides the best compromise between power and emission control. Most people expect the log type manifold to simply be one long runner connected to each manifold port, with a larger port for the turbo, however, this would only be the most basic design, which would not be very effective. Generally, internally, the runner actually changes shape and size throughout the length, providing the flow characteristics required to match the engine and turbo flow exactly. We also need to ensure that the material selected for the manifold is going to handle the intended use. Too soft a steel, such as basic grey cast iron will rapidly delaminate when heated over approx 700 degC. Too hard a steel might handle higher temperatures, but will more likely crack if subjected to rapid thermal changes.The other point of interest is the expansion rate of the manifold, vs everything else around it. The head will expand, the studs will expand and the manifold will expand, all at slightly different rates. The design has to allow for this movement to occur, to ensure no cracking, warping or twisting can occur. For these reasons, the manifold design must include a proper sealing joint, combined with materials capable of supporting exhaust gas temperatures over 800-900 deg C. Luckily, there is a nice cast material available right here in Australia that will support up to 950DegC, so our foundry can ensure the longevity of the castings. Typically, a standard turbo's 1FZ-FE tuned will see peak temperatures of around 800degC, but, if too much boost is run, fuel mixtures are too lean or timing is too retarded, then these temperatures can very rapidly escalate. Normally you'll see other indicators as well, such as overheating, or oil temperatures climbing. This is one of the reasons we suggest an EGT gauge on a Petrol engine, as it allows you to see potential problems before there becomes a problem.
With turbo sizing, this requires many, many hours for development and testing.( This is another whole blog itself ). For a standard engine, we are looking to "amplify" the standard power, not shift the torque curve, or force the engine to work outside its "natural" rev range. Being a large 4WD, which is quite heavy, we concentrate on maximising the efficiency or the torque, while keeping tuning within "safe" limits. This is usually to the detriment of overall peak horsepower but means the vehicle remains very reliable and consistent throughout its life. The net result can be a low boost ( typically up to 4-5PSI ) system that can be tuned for 40-50% more torque.
The addition of charge air cooling will allow further boost pressure increases, (typically 6-8PSI) with up to 20% further gains. Charge air cooling ( normally known as intercooler or after cooling), cools the air coming into the engine. Cooler air is denser, therefore contains more oxygen, and is more resistant to creating detonation. If a turbo was set to 8PSI without an intercooler on a 1FZ-FE engine, pinging and other tune issues would be immediately apparent, potentially resulting in early engine failure. Being a 4WD, which may be subjected to a lot of low speed, heavily loaded driving conditions, it is a must that stable and consistent intercooler can be achieved. There are many types of intercoolers, including air/air, liquid/air and even systems that use positive cooling (Interchillers). These all vary depending on the vehicle intended use. For a mostly highway tow vehicle, a front mounted air/air intercooler may be the best option. If space is a premium a top mounted option may do. If the vehicle is being used at low-speed off-road a lot, then a Liquid/Air or Interchiller option may be most suitable. Generally, the normal liquid/air intercoolers provide the best all round performance, are compact and can be easily upgraded in the future.
Pushing all the extra air in means it needs to get out somewhere. For a standard vehicle, the original muffler design is about noise and pollution control. The well-designed turbo set-up effectively cuts down on both of these, allowing a bit more freedom in the exhaust. Realistically, a low boost setup will not be utilising a larger exhaust than standard. A straight through muffler may be all that is needed to free up the flow. A mid-level boosted turbo will happily work with any mandrel 2.5″-3″ exhaust system. Higher power requires more flow, so keep this in mind if you plan on doing engine modifications later. Larger exhausts can also be louder and have a deeper resonance, which is neither good or bad, just preferential for the owner/driver.
Now we come to tuning: What type of system? Which brand? Support? Functionality ?
As mentioned earlier, the varying models of 1FZ-fe are fitted with different OEM tuning systems.
The S1 80s with the flapper vane airflow meter – These are quite simply the worst to use to tune. The flapper vane can be mechanically and electrically altered to output a better signal, in line with the increased airflow from the turbo, however, the results are usually very average. Fuel tuning alone is accomplished by the fitment of a rising rate pressure regulator, which simply forces more fuel through the injectors while under boost. Ideally, with the S1 80series, we remove the airflow meter and replace it with a MAP sensor on the complete aftermarket engine management computer we would suggest installing. This completely eliminates the weaknesses of the OEM design, replacing it with a much more reliable and accurate current tuning system.
The S2 80series is actually much more tunable but still requires the rising rate pressure regulator. The Hotwire style air-mass meter is a lot more sensitive and the OEM ECU allows for more tuning potential. Piggy-back type ECU systems can readily be used on this set-up, but again ideally, we would suggest a full aftermarket system for optimum control. While the air mass meter is a lot more reliable that the earlier system, it can still suffer from contamination, which can lead to incorrect tune. A map sensor type system virtually negates all these issues.
The 100 /105 series engine management is quite sensitive, but Toyota specifically programmed the system to fault signals over 2-3PSI as being a fault and subsequently restricting power. This too can be bypassed using piggyback type systems, however, a full stand-alone system would still provide the optimum tuning potential.
As you can read, we prefer a full aftermarket ECU system. Why? Because of the enhanced tunability, reliability, and serviceability in the future.
Let's take the guess that the Government says we must switch over to ethanol based fuels. The OEM ECU was never designed to take this into account, so your vehicle will never be able to make the most of this fuel. A standalone system will allow the addition of a flex fuel sensor, allowing different fuel use. You may want to set-up multiple ignition mapping for LPG, Petrol and a low power Valet mode for when others drive your car. This is all possible with a standalone system. The horsepower bug might seriously bite, and the standalone will already be ready for whatever you want to throw at it 🙂
Our AXT Turbo technicians are able to advise on the most suitable path for you to approach your standard turbo upgrade and achieve the results you want.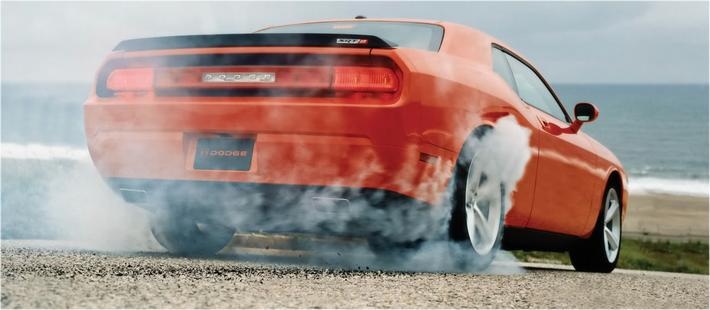 The Horsepower bug bites:
Many people love the standard set-up but have come from sports cars etc, where ultimate acceleration is the buzz. A standard turbo system can be upgraded, but compromises must be had. Larger turbos can be fitted, but there will most certainly need to be a manifold modification.
Once the fuel system and exhaust systems have been upgraded, it most certain and external wastegate will need to be fitted to start reducing back pressures and accurately control boost pressure. All these options are available, must each must be matched to the actual custom build. Many people read various forums and end up with unrealistic expectations on what is and isn't achievable. Once you reach this point, it is most imperative that you discuss your specific build with our technicians, to ensure you achieve the optimum solution for your vehicle. Due to our experience, we can offer help and guidance for virtually any build. Even our own Cruisers have started with the basics and ended up a very high hp vehicles, well beyond normal "street able" type vehicles. Give our techs a call, and see what is available.
A bit about 1FZ-FE drivetrains. Without going into full depth as to the hows and whys, for each model you should consider:
All Manual gearboxes: for all performance upgrades good quality gear oil should be used for the gearbox and transfer case. A better gearbox breather should be fitted where possible and oils should be checked and replaced at more frequent intervals than the recommended service schedule suggests.
An appropriately rated clutch for the torque expected from the modifications should be installed. The original clutch will definitely exhibit problems, such as slip, shudder and binding when pushed beyond even normal driving from a standard engine.
Auto Gearboxes: Additional power, no matter how is achieved will create additional torque loadings, which directly relates to heat in an auto gearbox. All auto trans should be fitted with a good quality transmission cooler as a minimum. We also consider the fitment of a heavy duty valve body a minimum requirement for all vehicles, as the standard auto struggles even when towing a mildly heavy load.
Diffs – ALL Models – Good oils and diff breathers should be utilised. Much more regular servicing should occur, usually in line with the recommendations from your driveline specialist, especially if lockers are fitted.
AWD vehicle owners should definitely consider a part-time 4WD kit. The front diffs take quite a punishing and draw a notable amount of HP just to turn. A part time kit can result in almost 15KW extra being delivered to the rear wheels, not having to turn over the front diff, CVS, and driveshaft. It also means you open yourself up for tuning to be done with anyone with a 2WD dyno, not just 4WD dyno shops.
Brakes and Suspension: For registration, you may need to update the rotors, depending on your engineer. Generally, little needs to be done, as the standard equipment is usually acceptable for even V8 type conversions. Depending on other modifications, you may need to have the vehicle Swerve and Brake tested. As a point of advice here, we would suggest having the vehicle "detuned" to an almost standard level of power. While it won't make any impact on the test itself, the assessor won't be "scared" to perform the test and will generally make the effort to ensure it passes, as long as the rest is safe.